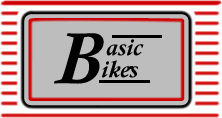 Click below for details on:
Norton and Triton Specialists
We are also very partial to SIDECAR OUTFITS, having ferried small (and not so small) persons about in them for years, and are happy to advise on fittings, alignment and specialist parts and suppliers. Leading link forks built and fitted, rear suspension beefed up, frames and wheels strengthened for the rigours of chair haulage. Engines put into suitable tune for sidecar work, transmissions strengthened and re-geared, brakes uprated, sidecar brakes fitted, electrics uprated and all the other modifications required to stop older bikes being slugs and liabilities on modern roads when attached to a sidecar.....outfits are, and should be, fun!